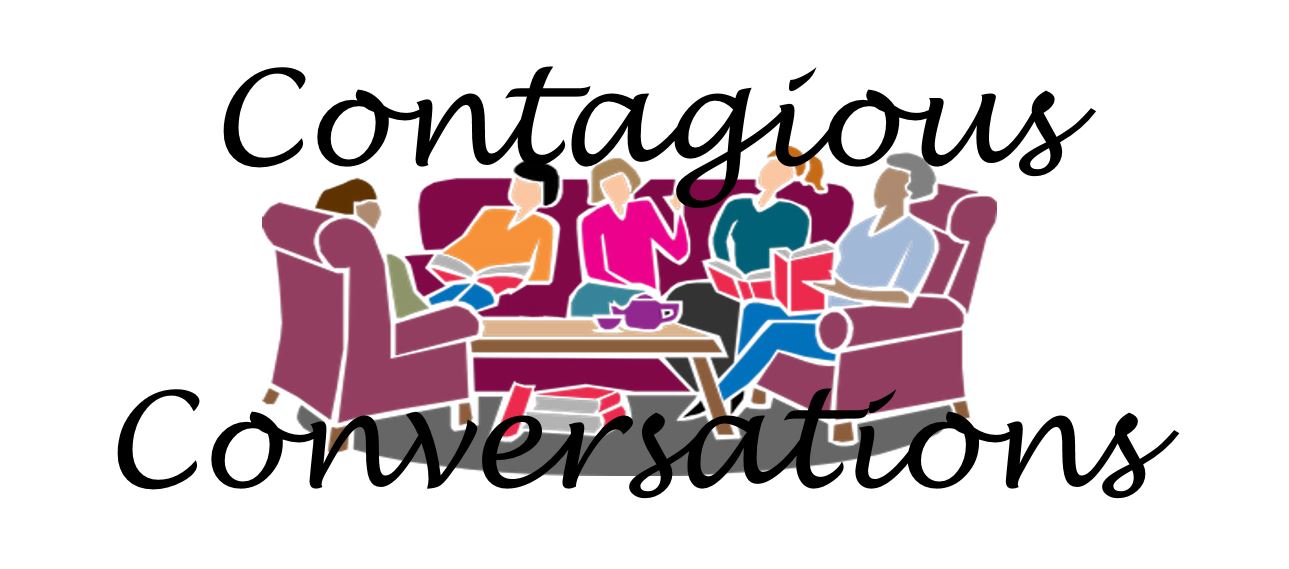 Sam and Russ LOVE LOVE to sit and talk with students, preferably over a delicious meal at Mean Greens, but those opportunities are lacking right now.  To continue these talks during this COVID history period, we have committed to assembling group discussions over Zoom in a series we're calling Contagious Conversations (CC's).  Contagious for we hope the fruitfulness of these conversations will spur the conversation to continue or develop into a new topic.
Purpose:  Honestly, to get together and talk.  Some topics might be more sensitive.  CC's are to be areas of learning.  Respect is the key. Everyone has value, and understanding other's viewpoints helps us all.  No browbeating or shaming one into silence.  We are all committed to improving our intelligence and the basis for our decisions.  Civility is the foundation upon which CC's will work best. 
Topics for CC's:  Sam and Russ have a few ideas, but any TAMS-related person (current student, alumni, staffer, TAMS parent, generous TAMS supporter $$) can make a suggestion.  There are strings attached to the suggestion, and one will see that below.
Platform for CC's:  Zoom. However, if another format becomes available, we are happy to adjust. 
Format for CC's: Discussions over Zoom are tricky so here is how we are starting: one facilitator, one TAMS staffer, and 8-10 "featured" students.  These featured students will have the ability to speak within the group, which is why we're keeping the number low. The number of "active listeners", however, can be unlimited!  Once we host a few CC's, we may make some adjustments to the format and ability to participate.
There will be a few readings or videos to watch on the topic of each CC.  The goal of these prompts is to provide a common starting point for the discussions.  The prompts could be used for the entire CC or just a way to get the discussion going.  Each featured participant agrees to reading or watching the prompts for each CC.  Our goal is for the prompts to be stimulating and not taxing.
How to sign up:   A web form [scroll down] is how we will roll unless a more effective means becomes available.  Sam and Russ will attempt to balance the groups between 1st year and 2nd year students on a first come, first served basis.  We wish to spread out the opportunities; so if a student has been featured in one CC, the odds of being featured again will be smaller. Of course, it all depends on the sign-ups.  We will take roll in the beginning of the Zoom, and if one of our featured students is not present then another will be added.  In other words, tardiness could shift someone from a featured student to an active listener.  This also means if you desire to be featured, be sure to do the pre-reading and other assignments.  No pre-sign up is required if you wish to be an "active listener." However, if you desire access to the pre-read list, you will need to sign up.  Pay attention to the date and Zoom digits. We'll try to send out reminders but the day/date, times, and Zoom digits will be on this page.
Topics:  A few in the queue already...  
-Race in the U.S. - facilitator  - Jon Allen, TAMS Class 2000 - Wednesday, July 1 @ 7PM
-Value of spirituality - facilitator - Terence Waldron, TAMS Class 2003
-Women Physicians - facilitator, Grace Pecson, TAMS Class 1995 - Wednesday, July 8 @ 7PM
-Space – careers, current challenges, successes, etc. - facilitator, Cari Reinert, TAMS Class 2019
-Global education
-Biking across America Adventure
-Veganism and healthy life styles
-Careers in medicine from health policy, EMT, medical start up
-Starting one's own business
-Journalism these days – what to believe?
WHAT ELSE??
To submit a topic:  Any TAMS-related person can submit a topic.  The string attached is that if one suggests a topic, then the suggestion must come with a prompt (see above) and a (feasible) recommended facilitator. Nominating someone who requires being paid or a contract established is a bit outside our budget.  One can nominate themselves as the facilitator.  If another person is nominated – be sure that OTHER person knows they were nominated and understands the purpose and goals of CC's.   Fill in these questions below if you have a topic suggestion and facilitator.  Having multiple prompts is best because what you perceive as THE magical essay or article might just be one perspective.  Think about many angles.  We will have some examples of prompts for the CCs already in the cue.
Dates & Times:  Each topic will have a description, the name of the facilitator, day/date and time (CT) of the Zoom.  Fill out the web form if the session is of interest to you.  Choose either Featured or Active Listener.  You will receive an email that your submission has progressed and later an email as to the Zoom digits for the CC.