Ann and Ken Newman Scholarship Fund
The Newman Foundation Endowment annually supports outstanding work by early-research, first-year TAMS students. Ken Newman, who leads the Newman Foundation with his wife, Ann, is 1966 graduate of the UNT School of Business.
The fund allows students to participate in a 10-week research program under a faculty mentor. Student recipients can explore their area of interest and gain invaluable skill and experience early in their academic career.
Sumit Chakraborty
Scholarship Recipient
Sumit has set himself apart as an early-research TAMS student through his exploration of the transmission and modification of sound waves through phonic crystals. His contributions to a 12-member research team merited co-authorship of a journal article and he envisions future research on the topic.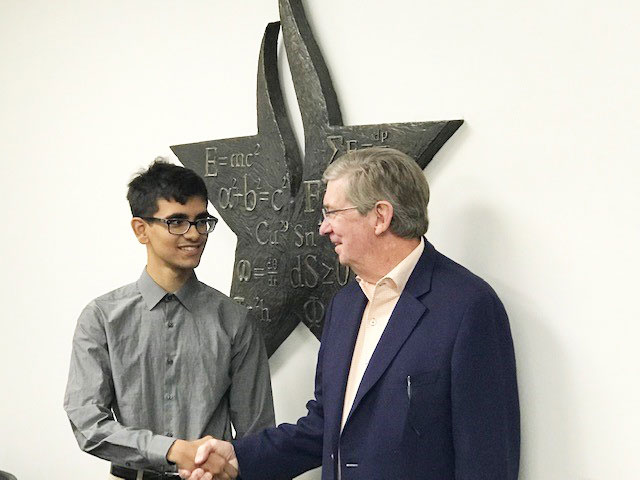 Ken Newman awarding scholarship to recipient Sumit Chakraborty