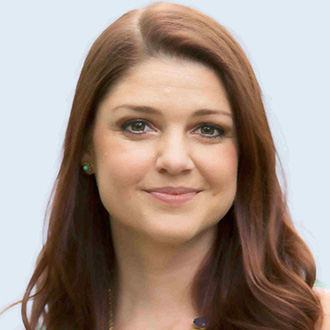 Lori Bowlin lives in Vienna, Virginia where she works as a Behavioral Safety Analyst at ProAct Safety. Bowlin also started her own corporation, The Nines, in men's wardrobe services in 2013. After completing the TAMS program in 1996, Bowlin earned a Bachelor of Applied Arts and Sciences specializing in Behavior Analysis with sub-specialties in Psychology and Sociology from the University of North Texas in 1999.
What brought you to the Texas Academy of Mathematics and Science (TAMS)?
I wanted to get a head start on learning about what interested me, science especially.  At the time, my aspirations were to become a doctor and I liked the idea of taking two years out of that endeavor.
What did you enjoy most about TAMS?
I enjoyed meeting people who were like me in their ambitions and intellect.  It challenged me because I was suddenly not the smartest person in my class.
How did your experience at the University of North Texas (UNT) and TAMS shape your career path?
I think the experience was invaluable.  By studying at UNT, I was exposed to the Behavior Analysis department and ended up switching my major to study in that field, first with a focus on autism therapy and then shifting to Organizational Behavior Management.
What was the most valuable lesson – inside or outside the classroom – that you learned at UNT and TAMS?
I learned that a person can achieve great things by working hard and having the right focus. 
If you earned a bachelor's degree, what did you do in the year immediately after graduation?
I went to work for a behavioral safety consulting firm, helping to develop training manuals and analyze accident data for behavioral trends.
Please share a memorable moment or experience from your time at UNT and TAMS.
The most memorable moments from TAMS are definitely more social. Jell-O wrestling, Academy Players performances, Café Anime, and FROG night are all great examples.
How would you describe UNT, TAMS, and Denton?
It's been a while since I've been there, but I found Denton and UNT to have a very diverse liberal culture that empowered individuality.  That could be distracting at times to the more structured aspects of TAMS, but it also let the TAMSters explore avenues they may not have considered prior to attending TAMS.
If you could go back and do it all again, would you still attend TAMS? What would you do differently, if anything, during your time as a student?
I would most definitely still attend TAMS.  I would try to focus harder on my studies and pursue a wider variety of academic focuses (when allowed).
What is your greatest professional accomplishment?
I started my own corporation, The Nines, in men's wardrobe services in 2013. 
Did you pursue any other career paths prior to your current occupation? If so, please describe your occupational history.
I married a Naval Officer, so I moved frequently.  I had to be creative when it came to occupations at each location. I worked: as a Project Manager for the Naval Undersea Warfare Center, as a bookkeeper at a horticultural company, as a bookkeeper at a social services organization, in the slots department at a casino, in the Accounts Payable department at a casino, as a Reconciliations clerk for JPMorgan Chase, as a supervisor in Investor Reporting at JPMorgan Chase, and as a style advisor for a custom clothing company. 
What advice/insight do you have for TAMS alumni and students interested in your field?
There are great resources at UNT in the field of Behavior Analysis.  They were one of the first universities to offer an undergraduate degree in the field.  They continue to have a strong partnership with the North Texas Autism Project.