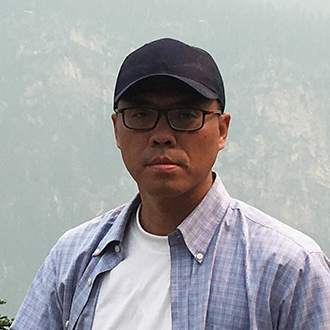 Jun Lin currently resides in Shenzhen, Guangdong, P.R. China, where he is the Chief Architect of Server Products/Huawei Technologies. After completing the TAMS program in 1991, Lin attended Texas A&M University where he received a Bachelor of Science degree in Electrical and Electronics Engineering.  He then went on to receive a Master's degree in Electrical and Electronics Engineering from the University of Houston.
What brought you to TAMS?
Recommendation of my pre-calculus teacher.
What did you enjoy most about your time at TAMS?
Meeting people from all over Texas.
How did your experience at UNT and TAMS shape your career path?
It taught me to be more independent.
What was the most valuable lesson – inside or outside the classroom – that you learned at UNT and TAMS?
Be efficient at school and it will make you a more productive person.
What did you do in the year immediately after graduating?
Going to TAMU for BSEE.
Please share a memorable moment or experience from your time at UNT and TAMS.
When I received an award from AHSME in the first year, I was very surprised. There were a few really good math guys from the previous year.
How would you describe UNT, TAMS, and Denton?
I would know Denton better if I had a car.
If you could back and do it all again, would you still attend TAMS? What would you do differently, if anything, during your time as a student?
Yes, and I will send my sons to TAMS when they reach 10th grade. 
What is your greatest professional accomplishment?
I took Huawei Server to #3 in the world from nothing.
What advice/insight do you have for TAMS alumni and students interested in your field?
Be an original thinker, analyze and think for yourself.