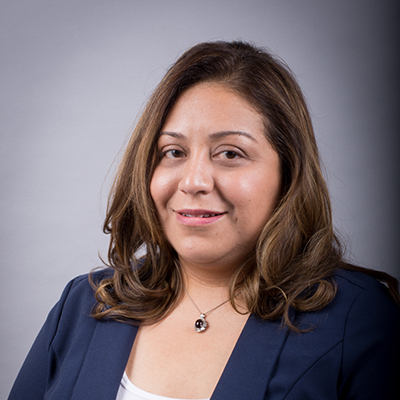 Raecine Meza currently resides in Plano, Texas, where she is the Engineering and Business Manager - DLP® Products at Texas Instruments. After completing the TAMS program in 1997, Meza went on to receive a Bachelor of Science degree in Computer Science from Texas A&M University. She then went on to pursue a Master's degree in Business Administration from Texas Christian University.
What brought you to TAMS?
I learned about TAMS at a regional MathCounts competition during middle school, and my math teacher encouraged me to consider applying. My rural high school had few opportunities for taking advanced math or science classes in my hometown high school. I would be the first in my family to graduate college, and I knew the covered tuition at TAMS would be a great help.
What did you enjoy most about your time at TAMS?
Before TAMS I often felt like a misfit. At TAMS, it was cool to be ambitious, creative, nerdy, studious, outspoken, or whatever quirky adjective was genuine to you. Your chances of finding kindred spirits among your fellow TAMSters was pretty high.
How did your experience at UNT and TAMS shape your career path?
Leaving home to attend college 2 years early and not knowing any of the other students before arriving was the first big leap of faith I ever made. And it wouldn't be my last. Achieving success there gave me confidence to take more chances, leading to more success.
What was the most valuable lesson – inside or outside the classroom – that you learned at UNT and TAMS?
One thing I had to learn very quickly was how to study intensely since at my previous school I could excel without as much effort. I borrowed best practices from my new friends. (Hint: The pre-med students know the best study tips.)
Outside of class I probably learned the most about the different cultural and religious backgrounds of my classmates. Living together and taking most of the same classes, you learn you have many more similarities than differences.
What did you do in the year immediately after graduating?
I spent the summer catching up with folks back home, and then I began classes at Texas A&M in the fall. Because of the extra hours I'd taken at TAMS, I could cut back to a more typical 12-14 hours a semester, get an on-campus job, and spend more time volunteering in the community.
Please share a memorable moment or experience from your time at UNT and TAMS.
There're so many memories. How can I pick just one? One fun memory would be a typical "Friday night out" on campus with friends. First, we'd make the trek to Clark Hall cafeteria for burgers and ice cream sundaes, and then we'd spend 75 cents to catch whatever foreign/independent film was playing at the Lyceum. (I was on a very tight budget.)
How would you describe UNT, TAMS, and Denton?
My fellow TAMSters were the best support system I could have ever had for my first 2 years of college. UNT is one of the most inclusive universities in Texas with a diversity of personalities. I enjoyed sharing a cafeteria with the music and art students at Bruce Hall. I have family that lives in Denton now, and it is still a relatively small town with a friendly and creative energy.
If you could back and do it all again, would you still attend TAMS? What would you do differently, if anything, during your time as a student?
I would definitely do it all again. And, I would have spent more time deepening my friendships with even more classmates. They are all high-quality people doing great things today.
What is your greatest professional accomplishment?
The greatest joys for me are when I have a part in bringing new technology to market – the excitement of sharing something new with the world and the teamwork it takes to make it happen. I love that those technologies are then tools for other engineers to go out and make our world more productive.
What advice/insight do you have for TAMS alumni and students interested in your field?
Technology companies need business leaders with strong engineering and science backgrounds. Many STEM courses that I was required to take at TAMS weren't required for my computer science degree, but they have paid dividends in my ability to relate and connect with my customers' needs since their applications span across many fields. While some technology leaders will specialize intensely in one area, we also need leaders that keep their gaze wide-open – cultivating advisors in multiple topics, seeking inputs from a variety of sources, and finding connections between seemingly unrelated information and people to drive innovation.