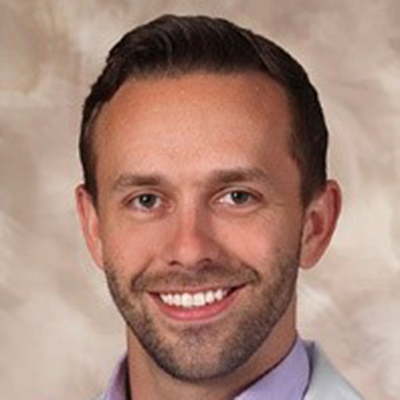 Ian Fields '02 currently resides in Portland, Oregon, where he is a Fellow Physician in the Division of Female Pelvic Medicine & Reconstructive Surgery, Department of Obstetrics & Gynecology at Oregon Health & Science University.
What brought you to TAMS?
I really enjoyed math and science classes in high school and really valued the prospect of shaving two years off of college with tuition paid for!
What did you enjoy most about your time at TAMS?
My classmates! I had a blast at TAMS and met some great people who have become lifelong friends (and colleagues)! It was a breath of fresh air to be around individuals from diverse cultures and backgrounds.
How did your experience at UNT and TAMS shape your career path?
My experiences at TAMS ignited my passion for academic research, something that I continued to do in college, medical school, residency, and now fellowship. TAMS provided avenues for research that would not have been possible in a traditional high school. TAMS also allowed me to really challenge myself academically for the first time in my life – a facet of my education that has served me well to this day.
What was the most valuable lesson – inside or outside the classroom – that you learned at UNT and TAMS?
TAMS challenged me both academically and personally. I learned a great deal about resilience and perseverance in the face of adversity. Up until I matriculated into TAMS, I had not found coursework particularly challenging and therefore never pushed myself to the limits. TAMS allowed me the opportunity to challenge myself, to fall down, pick myself back up, and soldier on.
What did you do in the year immediately after graduating?
I packed up my cowboy hat and boots and headed to Chicago to attend Loyola University Chicago. I had to learn what a true winter was…and had to purchase my very first real winter coat.
Please share a memorable moment or experience from your time at UNT and TAMS.
There are almost too many to count. Some of my greatest memories were with my best friends and classmates Jeremy Herbel and Chris Ang (who was also my roommate). Chris and I kept our door open most days and it was a frequent meeting spot for our friend group. We frequently ordered Dominos pizza, made runs to Taco Bell, stayed up too late playing computer games or rewatching episodes of Friends.
How would you describe UNT, TAMS, and Denton?
Denton and the UNT/TAMS campus are tucked just north of DFW. It has the charm of a cute college town with the appeal of the "big city" just 45 minutes away from campus. The campus is big but manageable with enough to do and see and you're just a short car ride away from all that the DFW area has to offer.
If you could back and do it all again, would you still attend TAMS? What would you do differently, if anything, during your time as a student?
I would do it all over again in a heartbeat. My time at TAMS was so rewarding personally and professionally. If anything, I would have spent less time comparing myself to my classmates and their relative successes. I think that would have made the experience a bit less stressful and I would have had more time to enjoy the fun parts of college.
What is your greatest professional accomplishment?
I recently became a board-certified OBGYN physician and I have applied for and secured grant funding for my first clinical trial!
What advice/insight do you have for TAMS alumni and students interested in your field?
The field of OBGYN and Urogynecology is incredibly rewarding work. If you have any interest in Women's Health and subspecialty surgery, this is the field for you. I'm constantly learning, I get to perform incredible reconstructive surgeries, and I have the best patient population (although I might be biased). And don't hesitate to reach to TAMS alumni – a lot of networking in medicine is done through connections!