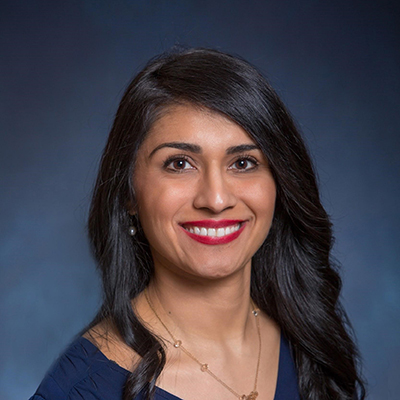 Angela Guerra-Bacus currently resides in Houston, Texas, where she is a Family Medicine Physician and Managing Physician at Kelsey-Seybold Clinic. After completing the TAMS program in 2002, Guerra-Bacus attended the University of Texas at Austin and received a Bachelor of Arts degree.  She then went on to pursue her medical degree at the University of Texas Medical Branch.  
What brought you to TAMS?
Even as a young kid I was concerned about efficiency. When I heard about the program, I thought it was a great way to get 4 years of schooling done in 2.  
What did you enjoy most about your time at TAMS?
I really enjoyed getting to know people from so many different backgrounds with so much talent. Many of these people are still my dearest friends.
How did your experience at UNT and TAMS shape your career path?
It challenged me to push myself and taught me how to study. These skills were put to good use in medical school and residency.
What was the most valuable lesson – inside or outside the classroom – that you learned at UNT and TAMS?
I learned the value of good long lasting friendships. The friends I made here have been at my side for my ups and downs since we met. The best friend that I met there wound up being my husband.
What did you do in the year immediately after graduating?
I went straight to UT-Austin to start on my next efficiency project- finishing college in 2 years. I graduated when I was 19.
Please share a memorable moment or experience from your time at UNT and TAMS.
One Halloween we decided it would be a great idea to take a TV and an inflatable couch out to a grassy area near McConnell Hall and watch The Rocky Horror Picture show together. Unfortunately, not everyone who saw us did and they called the police. Luckily, the officers were very nice and let us take a picture in front of the cop car.
How would you describe UNT, TAMS, and Denton?
When I was there, UNT and Denton were small sleepy spots in North Texas. They were great places to get our feet wet in being a young adult. Both have grown and feel completely different.
If you could back and do it all again, would you still attend TAMS? What would you do differently, if anything, during your time as a student?
Absolutely. The only thing I would do differently would be to turn in more attendance slips for physics classes. Those slips were the only thing that kept me from getting a free cruise for getting a 3.5 GPA (I graduated with a 3.49)
What is your greatest professional accomplishment?
Becoming a managing physician for Kelsey-Seybold at 34 years old. As a managing physician, I will continue to see patients but also be part of the leadership team running a brand new clinic. I'm super excited to be part of this innovative team.
What advice/insight do you have for TAMS alumni and students interested in your field?
You don't have to be a biology major to be a physician. I have a Latin American Studies degree and I feel like it made me stand out from the crowd when applying to medical school and residency. Take your pre-req's and choose a major that you are interested in and can get good grades in. Also, take a book with you to your interviews for medical school and residency. It will keep you occupied while you wait and it's a good talking point that will make you memorable.