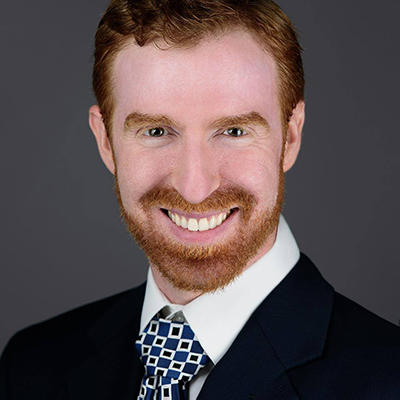 Alejandro 'Alex' Paiuk '00 is a consultant, entrepreneur, and financier who helps organizations achieve digital transformations, develops & executes go-to-market strategies for new technologies, and matches opportunities with talent & capital. He has designed bikeshare networks, IP markets, and peer-to-peer e-commerce & investment platforms; worked at startups in digital healthcare, ridesharing, social media, fintech, and Industry 4.0; and developed dealflow, structured transactions, and formed syndicates in lower middle market private equity. Alex studied market dynamics, disruptive innovation, and two-sided network effects with leading experts at Harvard Business School; management of information systems at The University of Texas; math and science at The University of North Texas; and learning from failure at the School of Hard Knocks. In his spare time Alex likes to coach little league soccer, mentor high school students applying for college, and volunteer at a local organic farm. He lives in Connecticut with his wife Cara, three kids, two dogs, and a fish named Moana.
What brought you to TAMS?
My brother attended TAMS before me so he paved the way for me to go. I saw how wonderful of a time he had, plus I looked up to my brother as a role model so it was an easy decision. I was somewhat bored in high school and was looking for more of a challenge, and in addition, many of my friends had started to partake in illicit activities and I wanted to distance myself from the temptation. 
What did you enjoy most about your time at TAMS?
Undoubtedly my favorite thing about TAMS was the close-knit community and the lifelong friends I made. Living side by side with people during the most formative and impressionable years of my life created indelible relationships that I've never been able to match since. 
How did your experience at UNT and TAMS shape your career path?
I was quite concerned about having my credits counted so that influenced me to stay in the state. While I was an all-around good student, I noted that I was not nearly as excited about STEM careers as my classmates so that led me to explore other options. I considered studying English — I loved writing and reading poetry and fiction — but ultimately chose pragmatism over romanticism and settled upon business. 
What was the most valuable lesson – inside or outside the classroom – that you learned at UNT and TAMS?
I would say that TAMS generally helped my self-confidence. I held my own academically with some of the smartest people in the state and also felt accepted by the community, quirks and all. The confidence I gained in my abilities and affirmation of my likability has probably contributed to my continued ambition and belief in myself. 
What did you do in the year immediately after graduating?
I cut my hair and got a summer job at a stock brokerage, read some business books, and then attended UT Austin. 
Please share a memorable moment or experience from your time at UNT and TAMS.
What's the statute of limitations?
How would you describe UNT, TAMS, and Denton?
A nerd paradise. 
If you could back and do it all again, would you still attend TAMS? What would you do differently, if anything, during your time as a student?
Yes, yes, a thousand times yes! If I were to do it over again I would get more dating experience. I had so many crushes and lost many opportunities to explore potential romantic relationships.
What is your greatest professional accomplishment?
The best is yet to come!
What advice/insight do you have for TAMS alumni and students interested in your field?
Feel free to reach out to me for personalized and relevant advice.